Viability in Planning
Projects Worked on by JRBC to February 2022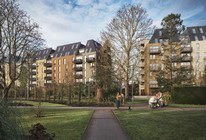 Assessing viability in planning under the National Planning Policy Framework 2019 for England
At the plan level, viability is a tool that is used to ensure planning policies are realistic and their cumulative cost does not undermine deliverability of the plan, taking account of a variety of factors, including the reasonable expectations of landowners and developers.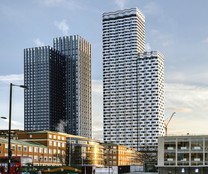 Ten Degrees, Croydon
Tallest modular building in the world providing 546 flats at Ten Degrees – now built.
What will be the tallest modular building in the world (2 towers, 49 storeys and 34 storeys) providing 817 co-living bedrooms and 120 shared ownership flats).
JRBC submitted all viability representations on behalf of the applicants on both schemes and helped negotiate the S.106 viability and review clause aspects through with LBC and the GLA.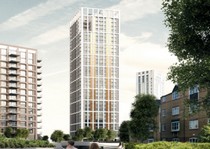 Tesco Car Park, Conington Road, Lewisham
Client = Meyer Homes.
367 residential units plus commercial.
All viability submissions produced by JRBC.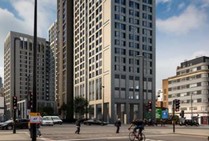 Middlesex Street, Aldgate, London Borough of Tower Hamlets
Client = Unite plc.
1050 student bed scheme proposal.
Viability report to negotiate proportion of affordable student beds.
GLA referable.
Consented with 10% affordable student bed-spaces.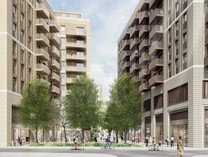 Morrisons Site, 228-246 Brentford High Street, L.B. Hounslow
Client = London & Quadrant Housing Trust.
215 residential units and a replacement super-market.
This instruction was about optimising the affordable housing tenure, its affordability and grant funding.
65% of this scheme was being voluntarily proposed as affordable housing.
JRBC submitted all viability reports/representations as part of the planning application and negotiated through. 2019/2020.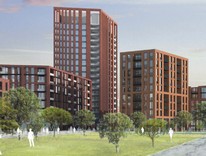 Peel Centre, Colindale, London Borough of Barnet
Client = Redrow.
Long term multi-phase development with review clauses.
2,500 units.
20% affordable agreed.
Let's Build Something
Contact Details
James R Brown & Co Ltd
38 The Dene Sevenoaks Kent TN13 1PB
james.brown@jrb-c.com
+44 7802 746000